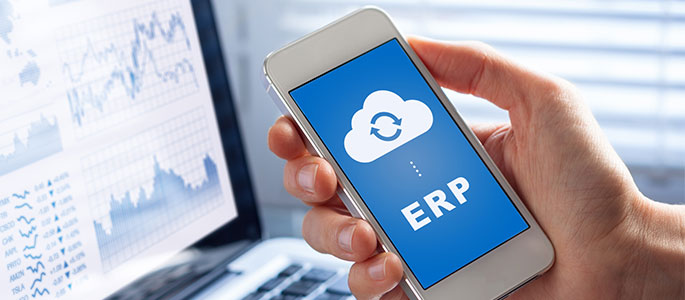 Being one of the biggest developing industrial sectors in the Philippines, manufacturing has made a fair contribution to its GDP.
This economic feat is providing a compelling environment for the manufacturing businesses within the country.
In 2020, the manufacturing sector was smashed down because of the pandemic—that occurred in 2019. But, soon after a year, in 2021, the economic statistics rebounded strongly returning to their pre-pandemic trajectory. The prominent reason is that the manufacturers started emphasizing innovation and incorporating digitalization to enhance resiliency exceptionally.
With a robustly supported hand of Enterprise Resource Planning solution (ERP) manufacturers succeeded in identifying their strengths and optimizing their manufacturing efforts—multiplying the overall productivity of their organization. These advantages are making ERP the most effective enterprise-managing software that helps in removing the dark edges of a manufacturing business such as discrepancies, human error, gross inefficiency, etc.
Hence, having an ERP system is crucial for a manufacturing unit but, according to their production requirements, companies can choose one out of two deployment models namely: Cloud ERP and On-premises ERP. The latter is the one that runs on in-house servers, installed at the company's location and the primary one is such a model that is accessible over the internet irrespective of the user's location.
What is a cloud-based ERP?
Contrary to an on-premises network, cloud ERP software is an enterprise resource planning (ERP) system that enables enterprises to access their organizational data through the internet. It runs on a vendor's cloud platform. ERP software helps with procurement, production, distribution, and fulfilment by integrating and automating key financial and operational company processes. It also manages inventory, orders, and the supply chain. Businesses use the program online, so irrespective of the user's location, all they need is an internet connection and a browser.
Since it is hosted by the ERP vendor and offered as a service to enterprises, the capability of cloud ERP software is the same as or greater than that of on-premises systems without most drawbacks, such as upfront license costs.
According to the reports, due to its increased convenience and flexibility, the demand for cloud-based ERP systems continues to expand because of their capacity to access and analyse enormous volumes of data in almost real-time." This frees up finance teams to focus on monitoring the cash runway and responding fast to audits or other requests for performance data, while also keeping the sales teams updated with real-time inventory insights.
After knowing about the above-mentioned cloud-based version of the ERP software, let's move ahead knowing the unmatchable benefits it offers.
Benefits of Cloud ERP Software-
Upfront Implementation Costs-
The lower implementation cost of a cloud-based ERP solution is one of its prominent advantages. With on-premises ERP, a company will have up-front expenses for buying servers, building databases, starting the implementation process, hiring consultants and IT workers, as well as for security and backup. Businesses that use an on-premises ERP system may incur extra expenditures such as upgrades and updates, as well as additional servers.
On the contrary, a cloud ERP is 30% less expensive than on-premises ERP. Businesses eliminate upfront infrastructure expenditures as well as additional costs associated with IT professional, maintenance, security, and upgrades because the cloud ERP vendor hosts and administers the software on its own servers and the vendor also offers continued IT assistance, eliminating the task of managing everything on-premises.
Implementation Time
Implementation time is one of the largest obstacles for any new ERP solution. This factor can directly affect business run time and time-to-value. Hence, a cloud-based ERP system typically allows businesses to be up and in an operating condition more rapidly than an on-premises system because it does not need to employ IT professionals or select and set up hardware. In a survey, about half of the organizations reported that with the help of cloud-based ERP solutions, their deployments were completed in the anticipated period—preventing them from experiencing loss.
Accessibility-
The cloud-based ERP systems benefit its users by allowing them to access crucial organizational data from any location and on any device, instantly. As a result, decisions can be made more quickly and confidently by all employees within the organization, regardless of business unit or location.
Scalability–
Cloud-based ERP systems make scaling much easier for manufacturing organizations because they eliminate the need of deploying extra servers for the increased number of users, locations, or subsidiaries. Cloud ERP expands along with a business's growth.
Without adding additional hardware, a company can start with the essential, core functions and add more as per their future need. Moreover, irrespective of the locations of the user and business, a cloud ERP solution enables the capability of accessing business data by simply connecting to the internet from anywhere in the world. Even if a business expands through mergers and acquisitions, new divisions can be swiftly brought online because no physical local servers are required.
Security-
Safety of crucial business data is every manufacturer's genuine concern opting for a Cloud ERP. Contrary to the common notion, a cloud ERP solution offers an increased level of data security to the organizations through its state-of-art security policies, practices, encryption, and use of leading security software.
The vendor also ensures planned disaster recovery procedures that always keep the whole data backed up. Saving you from the dreadful scenarios of losing data to natural disaster or mal-activities, or system failures through their often and routinely backups.
Summing Up-
Affordability, improved accessibility, mobility, and scalability make cloud-based ERP software a preferred choice for Philippines manufacturers. But of all the choices available in market, the real success comes with selecting the right Cloud ERP. One that fits the business needs and is implemented by a reliable vendor that offers unwavered support services post-implementation. Undoubtedly BatchMaster ERP fits the bill in all regards.